HFactor Non-Flavored Hydrogen Water (11 oz Non-Flavored 24 Count)
$59.99

Free standard shipping on all orders
HFactor Non-Flavored water is infused with pure hydrogen and contains only three ingredients: pure water, pure hydrogen - zero calories and no sugar. Pure Infused Drinking Water for Natural Pre Or Post Workout Recovery, Molecular Hydrogen Supports Athletic Performance, Delivers Antioxidants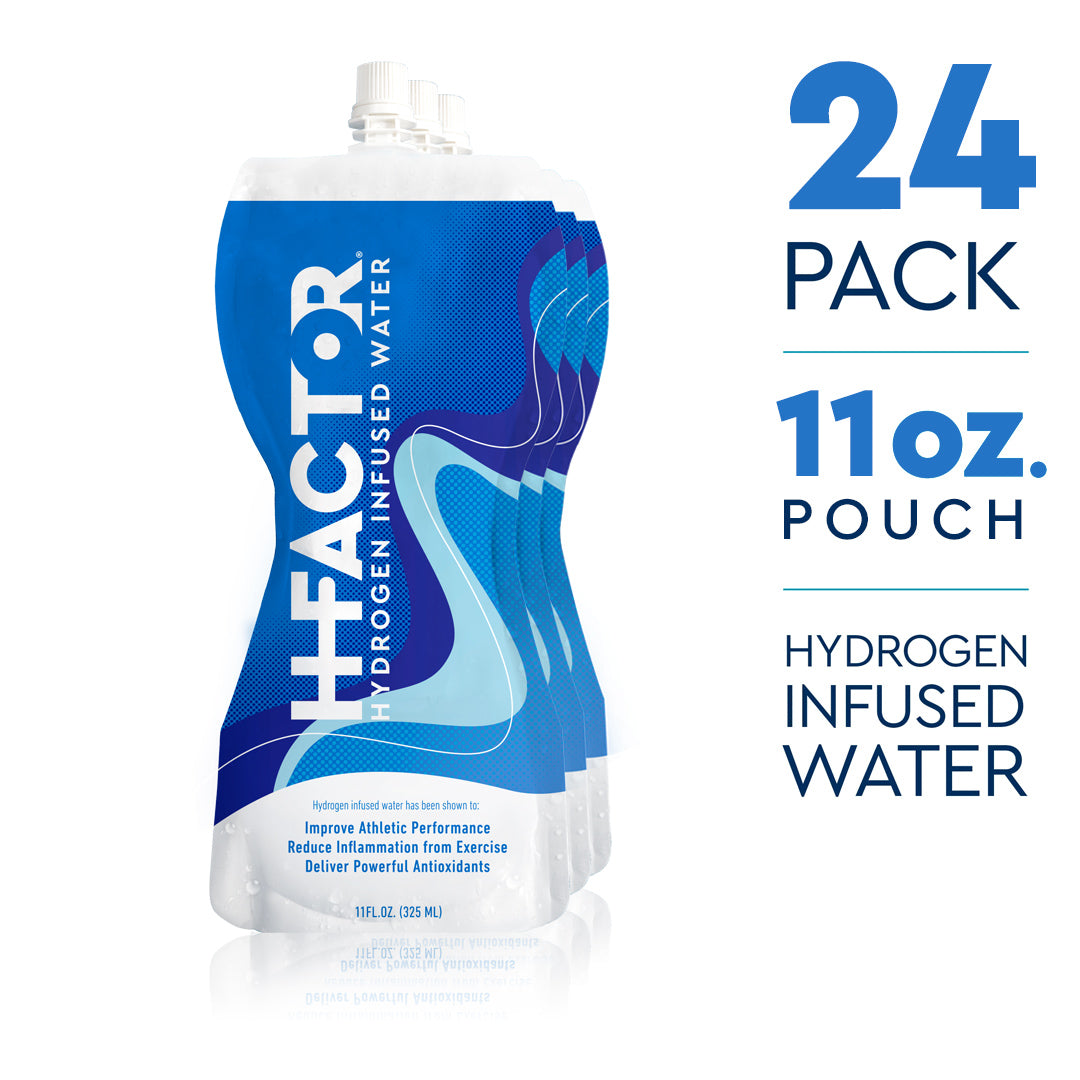 HFactor Non-Flavored Hydrogen Water (11 oz Non-Flavored 24 Count)
$59.99
$ 53.99

Free standard shipping on all orders
HFactor Non-Flavored water is infused with pure hydrogen and contains only three ingredients: pure water, pure hydrogen - zero calories and no sugar. Pure Infused Drinking Water for Natural Pre Or Post Workout Recovery, Molecular Hydrogen Supports Athletic Performance, Delivers Antioxidants

Discover Additional Flavours
HFACTORWATER watermelon
It's not just water.

It's Hydrogen Infused Water.

HFACTORWATER Watermelon is water infused with pure hydrogen and contains only three ingredients: pure water, pure hydrogen and all natural flavors – zero calories and no sugar!

The best part is that Hydrogen Infused Water has been shown to provide therapeutic benefits for fitness, health and lifestyle recovery and wellness. It even comes in a carry-anywhere hydro-pack that maintains the integrity and pureness of its hydrogen content, which is created without additional additives.
HFACTORWATER watermelon
It's not just water.

It's Hydrogen Infused Water.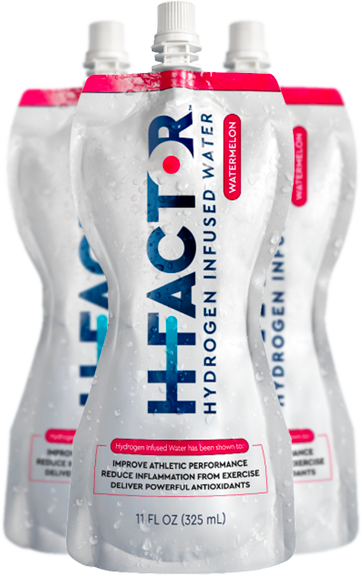 Extra Hydrogen =

More

Benefits
Hydrogen infused water has been shown to...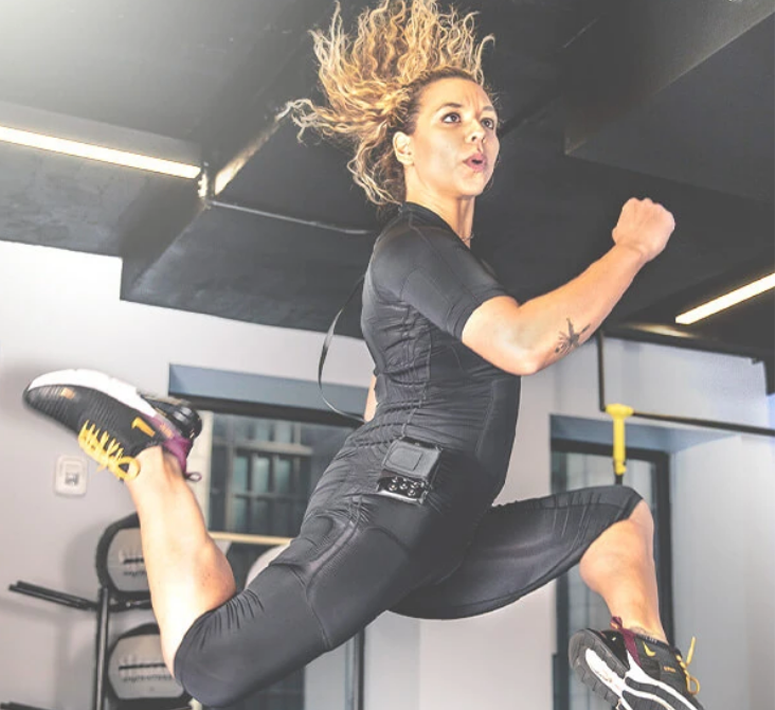 Increase Athletic Performance
Hydrating with hydrogen before you exercise may help ease muscle fatigue from intense workouts, so you can keep pushing.

Reduce Inflammation from Exercise
Recovery is critical to getting the most out of your workouts. Less inflammation may mean faster recovery and better results.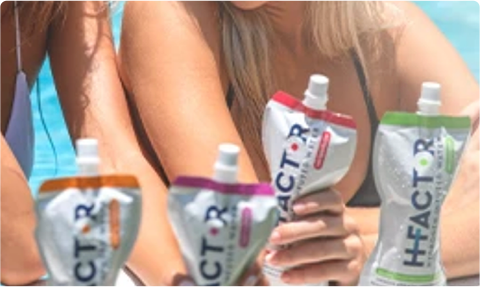 Deliver Powerful Antioxidants
Hydrogen Infused Water may help ease muscle soreness & reduce lactic acid buildup by delivering powerful antioxidants.
Pleasantly Surprised!
"Drank this after my 2nd Covid Vaccine and the slight tiredness and "off" feelings disappeared. Now I've had other family n friends drink it. I'm a believer! I drank it before a massage and felt amazing after, relaxed but energized. It's just plain great tasting water, nothing weird. Just buy it and drink it before and/after exercise or anything strenuous, you get a headache, feeling sluggish!"

Amazon Customer, May 2021
customer reviews
Don't just take our word for it...
4.8/5 based on 545 Reviews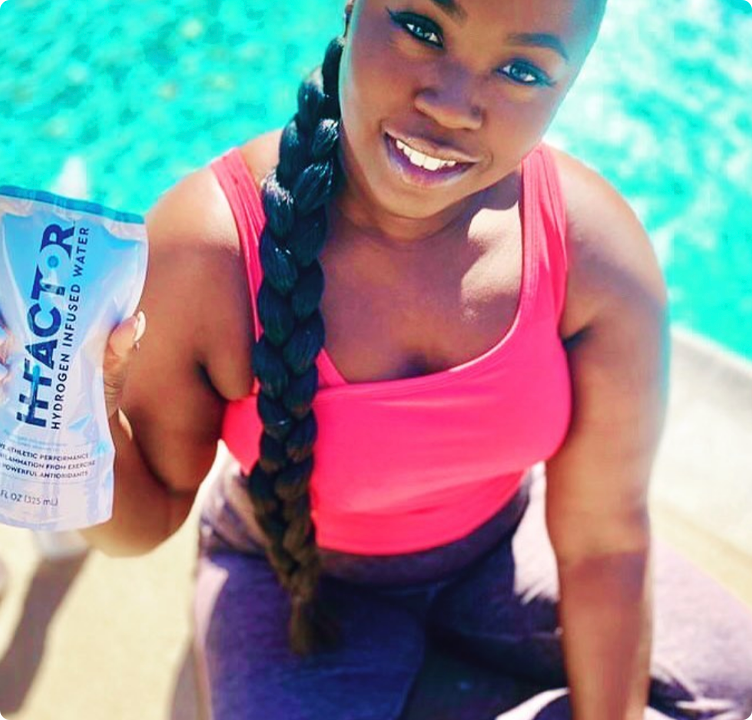 Officially Obsessed!
I am officially obsessed with HFACTORWATER! After a week, I can honestly say I am seeing results. My energy level has increased and my recovery after a long work out is so much easier. The pouch is also perfect for me, because as a mom I am always on the go, so it's really convenient to toss in my bag and take on the day. I will definitely be getting more HFACTORWATER!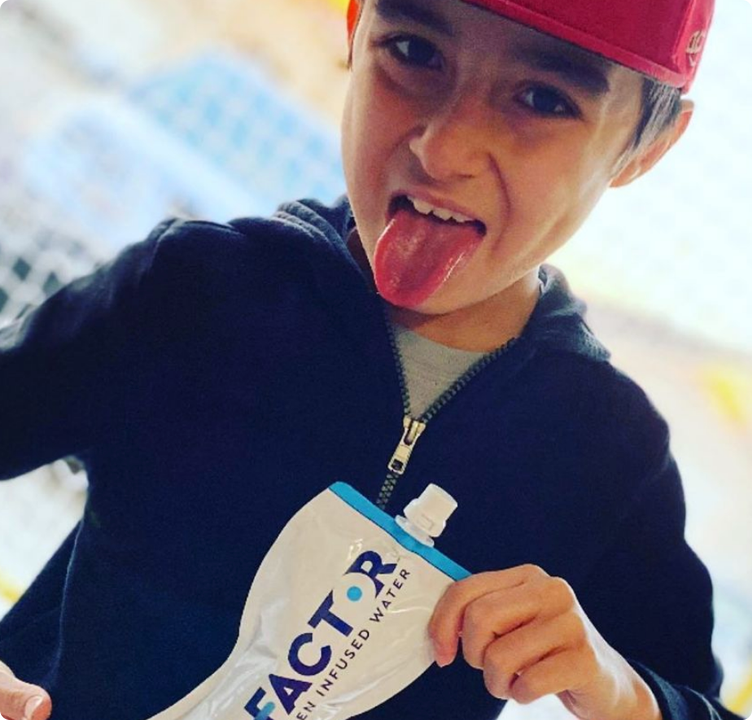 Best Hydrogen Water
I got hooked on hydrogen water after learning about its benefits and am extremely satisfied with this product. The water packs are easy to transport, they are easy to open and the water tastes really fresh. I love drinking this each morning and evening because it really makes me feel hydrated. Great product and great value.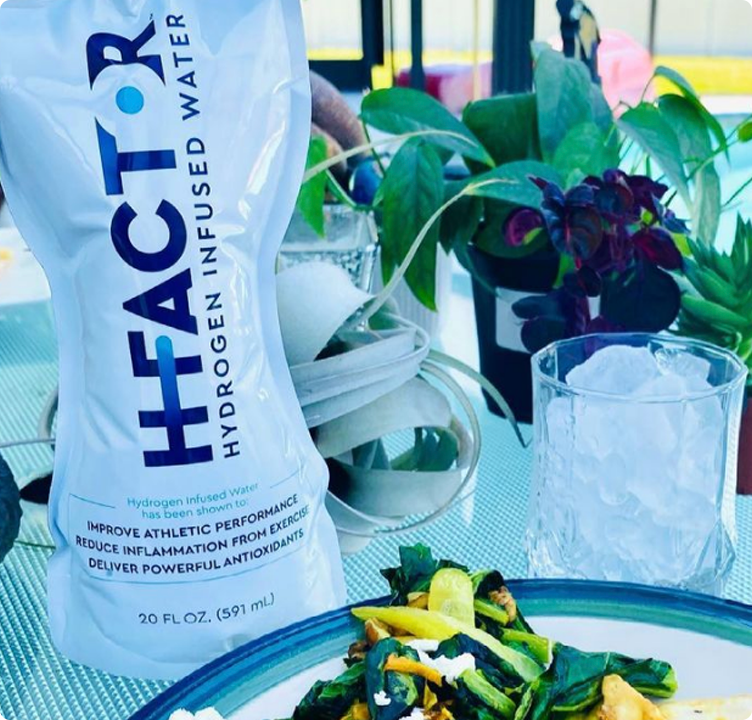 HFACTORWATER is Amazing!
HFACTORWATER hydrogen-rich water was beyond my expectations ! First, I loved the unique pouch - so much better than the typical plastic bottles and it's so easy to carry. As to the water, I found within a short period of time my clogged sinus cleared. I felt mentally sharper. In addition, the water cleared the 'foggyness' that I get when I wake up in the morning and I felt more energy. I then started drinking two a day and after a couple of days of drinking the water I also felt less aches and pains.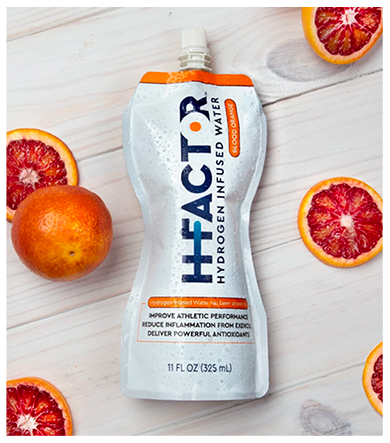 Amazing Water!
I'm drinking HFactor hydrogen infused water. It's full of antioxidants and it keeps the swelling down and inflammation. I want to take care of my body. I enjoy drinking water out of a pouch.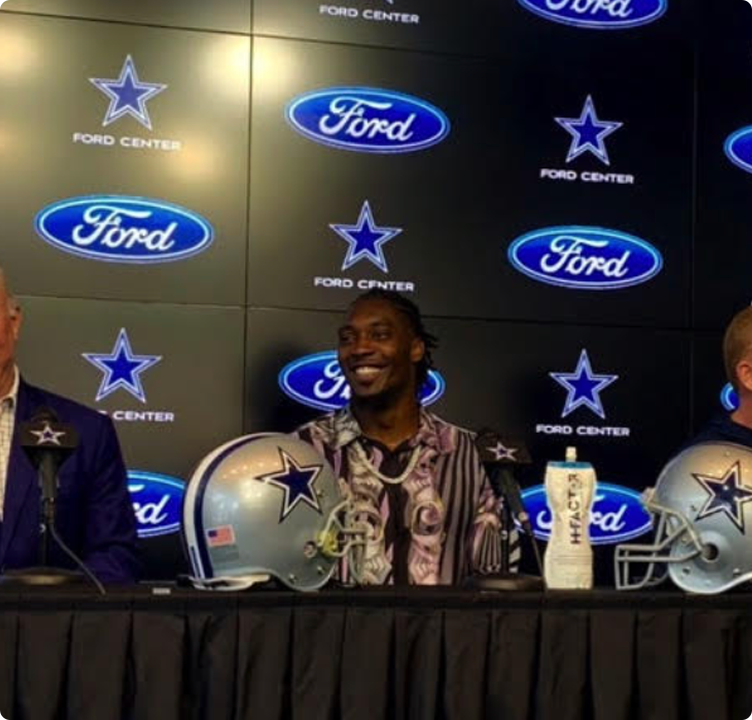 Amazing Water!
The burst of energy just came through me, the release of tensions throughout my body
still not sure?
Frequently Asked Questions
Um, All Water has Hydrogen. What's So Special About More?
When the two Hydrogen atoms in H2O are bound to oxygen, they are not available for any other interactions. But when we infuse hydrogen gas into water, active hydrogen molecules are free and accessible to our body! Small and Soluble, molecular hydrogen can quickly circulate and speed straight into the power centers of our cells.
How Much H is in HFactor?
Our hydrogen starts at 2.0ppm and settles at 1.0 to 1.4ppm. Sounds light, but it lifts like a champ.
When Should I Drink it?
For optimal efficacy, we recommend one or two pouches (or cans) a day. Drink within 30 minutes of opening, so all that hydrogen doesn't evaporate! Pro tip: hydrating with HFactor before and after your workout may help your performance and recovery.
Do I Have to Keep it in the Fridge?
Drink it how you like it, chilled or not. No need to refrigerate on principle.
How Do You Know Your Water is Pure?
We find our water in the Midwest, purify it through reverse osmosis and infuse it with molecular hydrogen. That's it. Because we source and package only in the States, we control the process from start to finish. You know exactly what you're getting because we know exactly what we have to give.
Who Says Hydrogen is Beneficial, Anyway?
Why Doesn't it Come in a Bottle?
Diatomic hydrogen is the very smallest molecule, so it can escape through a conventional plastic or glass bottle. Instead, we've developed a super-sealed pouch and handy can, so your hydrogen stays put. We've designed our packaging to respect the planet in the process, minimizing our carbon footprint while maximizing our health benefits.
How Do You Make It?
We like our water pure and powerful, so we combine clean hydrogen and fresh water in a natural, proprietary reverse osmosis process that requires no magnesium or chemical electrolysis. Basic. As it should be.
Can I Carry HFactor in my Store?
hfactorwater
Follow The Journey
Follow us on Instagram for our latest news & updates hfactorwater